Proudly powered by:
CAMP Platinum Partner Australia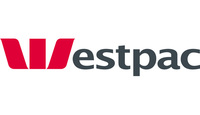 About Westpac
Westpac Banking Corporation (Westpac) was founded in 1817 and was the first bank established in Australia. Today, the Westpac Group has branches and controlled entities throughout Australia, New Zealand and the near Pacific region and maintains offices in key financial centres around the world including London, New York, Hong Kong, mainland China, Singapore and India. Westpac Group employs approximately 36,000 people and has three key customer facing divisions through which we serve around 12 million customers.
About Westpac in Asia
With its regional Head Office in Singapore, Westpac is a leading institutional bank providing strong capability and global franchise across Trade, Structured Commodity Finance, Debt Capital Markets, Derivatives FX and Natural Resources. The Bank's goal in Asia is to both support Australian and New Zealand customers in the region, as well as provide a gateway for Asian firms and individuals with interests in Australia and New Zealand.
Westpac has been operating in Asia for 40 years delivering a broad range of financial services to individuals, corporate and institutional customers with branches in Singapore, Shanghai, Beijing, Hong Kong, Mumbai as well as a representative office in Jakarta.
CAMP Platinum Partner China:
Swisse is a health and wellness company with a mission to help people celebrate life every day.
Swisse mission: To make millions of people around the world healthier and happier.
Swisse is an Australian success story. It all began with founder Kevin Ring in a humble Melbourne warehouse in 1969. From the outset, our mission was embedded in the Swisse DNA – a dream to make people all over the world healthier and happier.
That vision is well on the way to becoming a reality. For over 40 years, Swisse has been investing in products formulated with premium quality ingredients based on traditional evidence and scientific research.
Today, the Swisse product range stretches from top selling men's and women's multivitamins and dietary supplements, to sports nutrition, skincare and functional foods. Swisse products are currently available in Australia, New Zealand, Singapore and the United Kingdom, with plans to launch in 30 countries in the next five years. 
We believe that health is the most important thing in all of our lives. It underpins everything else that matters, like friends, family, career and all of our dreams. Around the Swisse office, the concept of "health and happiness" is discussed so often that it has been shortened to 'H&H'. At Swisse, everything has to pass the 'H&H test'.
Technology partner:
Insights partner:
Tourism partner: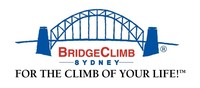 Media partners:


Government partners:
Event partner:
Knowledge partner: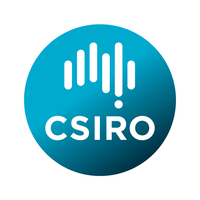 ThinkTank partners: